OSMANIA MODEL HIGH SCHOOL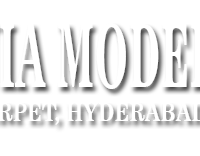 Osmania Model High School, is run by Presidentship of Janab Akbaruddin Owaisi, AIMIM, M.L.A., Telangana State Assembly Floor Leader. The school building and class rooms are well equipped and spacious classrooms and with a very big play ground & Library. Ours is a English Medium and Co-education school.
The school is under the guidance of Janab Akberuddin Owaisi. We have classes I to X, able and efficient teachers are taking classes and following as per Telangana State Government Education Department Rules and Regulation.